 Get Better Sleep​
Improve your sleep quality with Binaural Beats and soothing music to sleep. Find Relaxation
Unwind and find inner peace with calming music to relax. Control Subconscious Mind
Take control of thesubconscious mind & transform your behaviors
Re-program Subconscious Mind​
Visual Meditation Techniques
Regulate Brain Chemistry Resolve Trauma/Anxiety​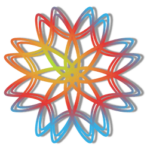 Change Your Frequency
Chage Your Universe
Transform your subconscious with visual meditation and binaural beats. Relax, transform, and sleep with Mistikist. Download now for ultimate brain frequency change.
Different brain regions affect various abilities – choose your mode and let Mistikist tune your brain.
Mistikist's binaural beats activate brain regions for desired modes, re-program your subconscious mind, and improve meditation. Maximize relaxation and sleep today.
Achieve inner peace and clarity through relaxation and mindfulness, customized to your unique mind and mood.
Download Mistikist Now and Start Your 7-Day Free Trial!
On our website, your personal data is processed using cookies. Strictly necessary cookies are used for the operation of our website. Those that are not strictly necessary will be used for the purposes of better serving our site and personalization (except for your privacy preference, to ensure that your other preferences are remembered when you re-enter the site). You can manage your cookie preferences via the panel, and you can access our clarification text here.